Jess Martinez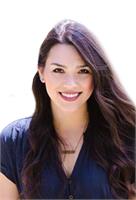 Jess moved to San Diego from L.A. in 2012. She really fell in love with fitness in 2008. Spinning and running became a favorite instantly for her which led her to pursue teaching.
In her spare time she enjoys cooking, spending time with family and friends, but most of all traveling as much as possible with her husband!
Jess Martinez is currently not instructing any classes.