Brooke Marshall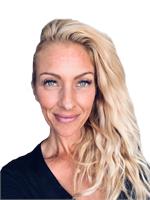 Brooke is a San Diego native who dove into teaching spinning and fitness classes when she was still in high school. Although she majored in anthropology and archaeology at UCSD, her true passion is fitness. She has always led an active lifestyle whether it be rock climbing, horseback riding or hitting the gym, she is always on the move. Brooke is a certified spinning instructor, personal trainer and barre instructor. She is always pushing clients and her classes to the next level so they can build confidence while creating the best version of themselves.
Brooke Marshall instructs the following:
The best all around cardio/full body conditioning workout out there!
Start your workout out with a jam packed 30 minute interval training cycling session. Take on several intense hill climbs to improve endurance and increase strength. The goal for each class is to travel a collective distance so each and every ride you can get stronger and work harder for longer.
Second part of the program will help meet your goals head on. This high intensity metabolic conditioning workout takes on all three energy systems and acts as a fat burning incinerator to ensure results. The workout changes every single day, keeping the body in constant shock, which drastically improves muscle tone and strength.
The workout incorporates suspension training, resistance training and bodyweight training; this carefully designed program will have you fitter and stronger in only 30 minutes!




An hour long hybrid class comprised of a half hour of indoor cycling followed immediately by a half hour of barre. This class gets your heart pumping and starts the fat burning process in the spin room, then moves directly into the sculpting room and utilizes the well known and incredibly effective barre workout techniques to sculpt long, lean, beautiful muscles- creating your ultimate physique. The class moves efficiently and quickly- so quickly you won't even realize how hard you're working until you're already finished! Leave with a sense of accomplishment and power that will increase with every class attended.