Zach Fiocca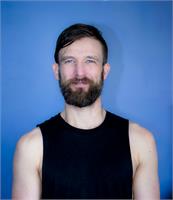 Zach discovered cycling as a bike messenger in Chicago while getting his degree in Sociology at DePaul University. Drawn to "messing" because he could ride all day and listen to music, Zach quickly gravitated towards messenger races known as Alley Cats. He has won numerous messenger events all over the US and Canada including "The Tour Da Chicago," "C.A.M.P," "The Brick Layer," "The 'Stuper' Bowl," "The Cuttin' Crew Classic," and the prestigious "North American Cycle Courier Championships." Eventually Zach got into sanctioned racing and raced full-time road, track, and Cyclocross seasons. As a Cat 1 racer, he has placed in the top 10 at NRC races and won many local/regional races in the Midwest, Southern California, and Texas. As the"Texas Road Race State Champion" and a frequent overall podium finisher and consistent age group winner in 2013/14 Duathlon and Triathlon races, Spin has always been a significant part of his training and enjoyment of cycling.

Music has also held a prominent role: Zach grew up playing drums and experienced being a percussionist in various bands, traveling the US and recording. His spin classes are known for their exceptional music selection, including the music itself as well as the unique mixes he creates. Additionally, teaching continues to be a theme that has played out in fitness as well as community. Zach taught elementary school students as well as provided therapy and education to children with Asperger's Syndrome.
These experiences and passions have come together in his career as a fitness instructor. Zach began teaching Spin in 1999 and continues to enjoy it today. He loves making mixes and sharing music, workouts and energy. At this point, Zach is focused on Group Fitness, surfing, and having his creative itch scratched by making mixes and routines for classes. The introduction of video into his classes has him psyched, and he is excited to share this underutilized and new school element at Cycology. Zach's older sister Juli is a consistent inspiration for him, and races Ironman for Team Timex out of Austin.
Let's ride!
Zach Fiocca instructs the following:
Our instructors will guide you through a technique and terrain-based class focussing on cadence, heart rate zone training, climbs and sprints precisely timed to the beat of the music. High-intensity interval training and fat zone burning cardio will maximize your performance and pursuits. Heart rate straps are used to push each individual to the max, and to train in the correct heart rate zones based on your individual goals. Each cycle class is designed to push you to a new fitness level!

Optional weights are used on the bike for one song in most classes.